Made with love for our Mother
At JLA we keep quality and sustainability in mind with every piece of jewelry we design.  Bringing you playful, statement making, on-trend jewelry that you can feel good about wearing. 
Shop Now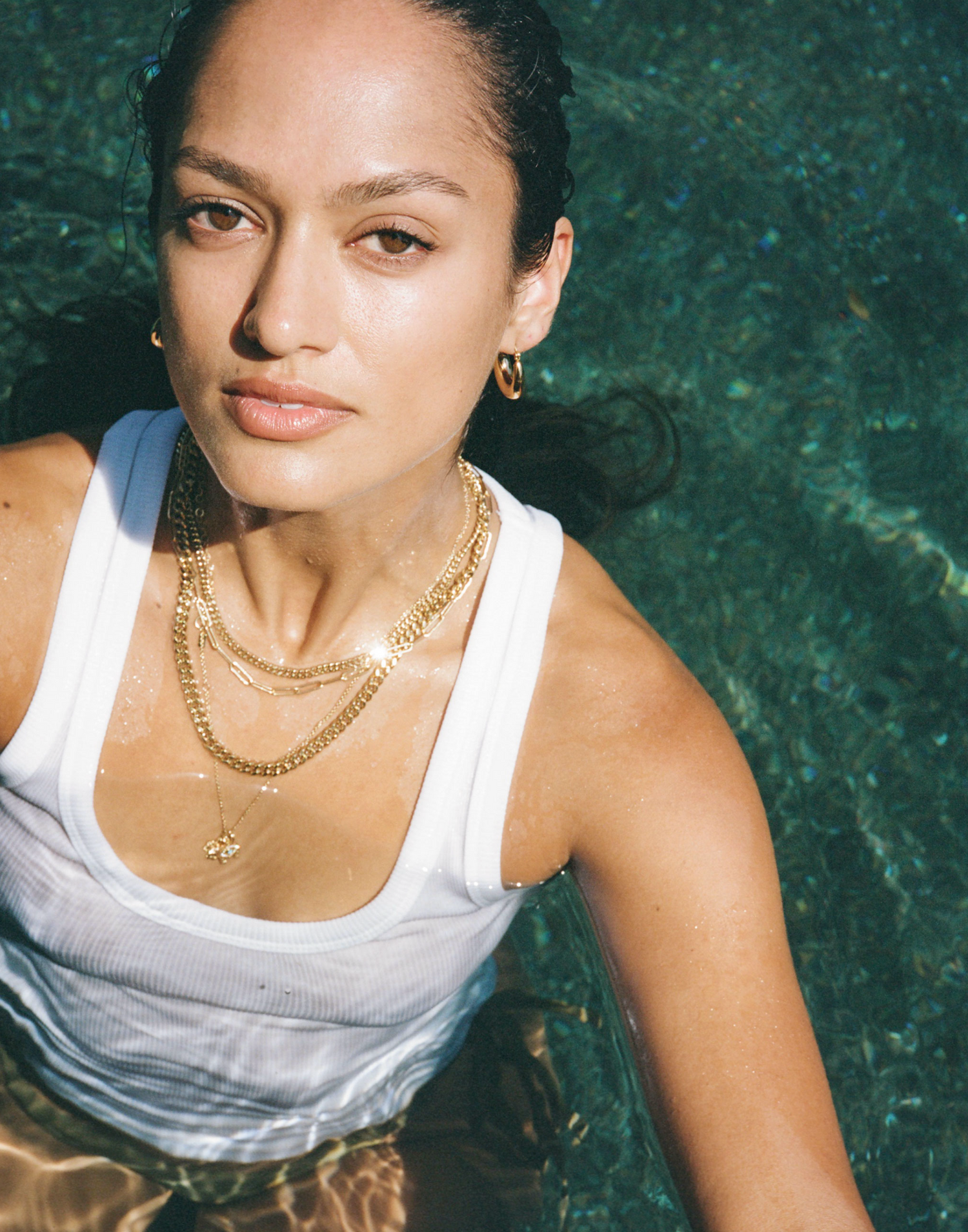 Complimentary Gold Replating
Don't be afraid to swim, sweat, and shower in your JLA jewelry!
To reduce waste, we offer complimentary re-plating on all plated JLA jewelry. Your well-loved JLA pieces will not end up in a landfill, lessening your carbon footprint, so you can feel good about the quality and sustainability in the trend jewels you invest in. ⁠
Request Replating
Eco-friendly Packaging
Not only is JLA's  packaging really cute, it is also made of reusable and recyclable materials.  
All of our jewelry pieces leaving JLA are packaged using earth-friendly poly bags that are 100% landfill-safe and environmentally degradable.  Our cards and shipping materials are made from 100% recycled paper.  
Recycled metals
To bring our designs to life, we use a variety of eco-friendly materials including recyclable metals such as solid gold, gold filled, and silver.
We also use ECO BRASS, a lead-free, environmentally-friendly brass alloy to reduce the amount of harmful chemicals in the environment and ensure our jewelry pieces are consumer-friendly. 
Quality jewelry is incredibly important to us and so is taking care of our earth. By plating our jewelry with higher micron your pieces will last longer which makes a positive impact on our environment.  We are extremely excited to share that our plated jewelry is now plated with 100% recycled silver and gold.  
JLA is not claiming to be a perfectly sustainable jewelry line (not yet), but we are always trying to do better by making the 'better' choice whenever we can.